Sleep Apnea Dentist Torrance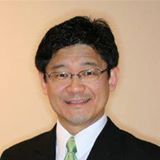 Our Torrance sleep apnea dentist, Dr. Kim, is a top area dentist with a reputation for excellence. Dr. Kim is a graduate of the University of California, Berkeley, from which he earned his bachelor's and master's degrees in engineering. He spent seven years with an aerospace consulting firm before going to UCLA's School of Dentistry to complete his Doctorate of Dental Surgery. Dr. Kim completed post-graduate training in various fields of dentistry, including cosmetic dentistry, sedation dentistry, orthodontics and implant dentistry. He joined a multi-specialty practice before opening his own practice in 2005 and has taught as a clinical instructor at UCLA's dental school.
As a sleep apnea dentist in Torrance, Dr. Kim is committed to helping his patients enjoy optimal dental health and better quality sleep. He works closely with his patients to identify factors that could be contributing to their poor quality sleep and creates personalized treatment plans to address those factors. He has completed training with sleep apnea oral appliances that allows him to fit the appliances precisely for the best possible results.
Torrance Sleep Apnea Dentist
Dr. Kim, our Torrance sleep apnea dentist, is renowned for his warm, compassionate chair-side manner and his unparalleled skills. He is a fellow of the International Congress of Oral Implantologists and has been certified in oral conscious sedation by the USC School of Dentistry. He continues to advance his skills and knowledge every year by participating in continuing education programs.
When you walk through the doors of our sleep center in Torrance, you will be warmly welcomed not just by Dr. Kim but by our entire team. We will focus on getting to the bottom of your sleep problems and finding solutions that work for you. A properly fitted oral appliance can help stop the snoring problem and keep your airways open. This allows you to enjoy more restful sleep without the bothersome daytime symptoms of sleep apnea, like dry mouth, headache and sleepiness. Call our offices today to find out more about treating sleep apnea or to schedule an appointment with Dr. Kim, our sleep apnea dentist in Torrance.